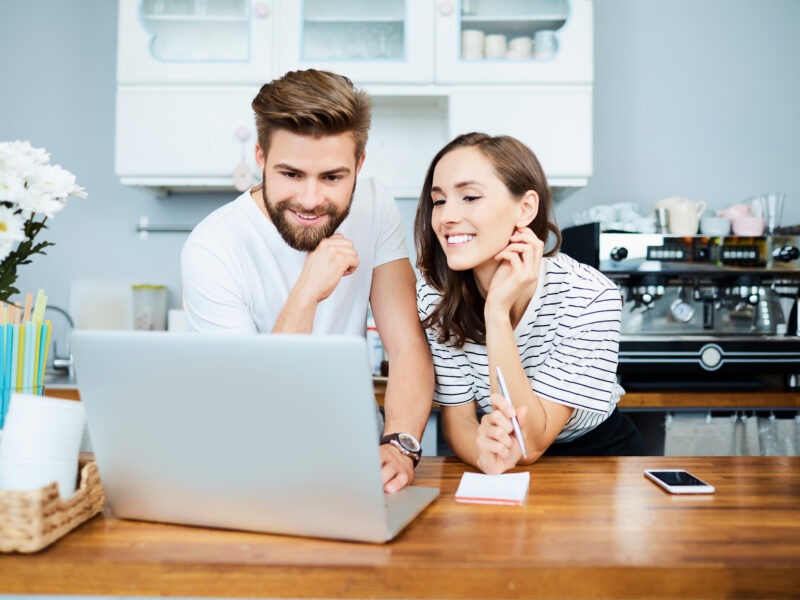 INVESTING IN MARKETING AND ADVERTISING DURING A RECESSION
The last few years have been unprecedented in many ways, and certainly very tough financially, with what the fiscal crisis, the Covid-19 pandemic, the energy crisis caused by the war in Ukraine, and all sorts of other factors.
Naturally, consumer behaviour—and, more importantly, businesses—have been impacted across multiple markets. Several sectors have experienced a decline in company turnover, low liquidity, reduced revenues and high operating costs. As a result, a large number of businesses have been forced to stop trading, while many others have had no choice but to cut their costs and, in some cases, up their prices in order to cover their higher operating costs.
And consumers, too, have had to adapt their behaviour to the new situation, so they can cover their basic needs. In today's market, consumers seek out products which are more economical, opt for lower quality items, buy in smaller quantities, hunt for special offers and deals, use the internet more to research brands and companies, checking them out and evaluating them in depth. Needless to say, their focus now is on providing their families with the essentials.
Wondering whether you can run your business without marketing and advertising is like asking yourself whether you can get by without new customers, without increased takings, or without an adequate market share.
However, given the increased stress and psychological pressure they are under, many consumers will still seek out brands and services or products they trust and to which they are emotionally tied as a way to relax and feel better.
It is therefore clear that, given the decline in consumers' purchasing power and the slow-down this has caused in the market, firms have no choice but to reduce their expenses. But does that mean that businesses should reduce their investment in marketing and advertising? You have to ask yourself this: is reducing a firm's visibility in a recession really the best way to ensure its long-term sustainability and growth?
For a small business in particular, with low recognition and a weak reputation, bringing its promotional and advertising activities to a halt is definitely a poor business decision. Unlike large and powerful brands, which are more resilient and dynamic thanks to their high market share, a small business will not be in a position to increase its profits, when the economy recovers.
Cutting back on marketing and advertising costs is not only a short-sighted approach, it can actually damage your business. Especially in saturated industries, where competition is high and there are any number of other companies out there offering the same products or services as you, it's important to remain in consumers' thoughts; if you aren't seen and heard by your potential customers, you could end up losing market share. And a long-term loss caused by a reduction in your market share cannot be offset by the temporary increase in liquidity which a cut in marketing and advertising expenditure could provide.
In fact, there is no better time to showcase any competitive advantages you may have, to make yourself stand out and grab your customers' attention, than during a recession. That's because the benefits of engaging in marketing will outweigh the costs several times over, as you strengthen your market position and your brand at a time when your competitors have put their own efforts at promotion on hold.
In other words, wondering whether you can run your business without marketing and advertising is like asking yourself whether you can get by without new customers, without increased takings, or without an adequate market share.
So you definitely shouldn't be bringing your marketing activities to a complete halt. What you actually need to do is modify your strategy, so you can reach your target groups more effectively and efficiently. Because promoting your business isn't simply desirable; it's essential. Even in tough financial times, marketing can guarantee or even increase your sales.
And even with a reduced budget available for marketing and advertising, there are strategies you can implement to ensure that your business doesn't 'vanish' from the market. And having retained your position, your image and your 'voice', consumers will remember you—and choose you when conditions improve. Such strategies include:
Communicating to the market an aim that goes beyond simple profit
Strengthening consumer loyalty to your brand
Offering your customers greater value through your products or services
Improving the service you offer and providing additional incentives or special offers
Highlighting the benefits rather than the features of your products
Providing solutions that are a good match for the circumstances your customers find themselves in, and offering affordable options for those who are struggling
Setting specific marketing objectives, whether it be increasing your market share or 'voice' or engaging the public to your brand
Investing more in new, creative and interesting ways to communicate, rather than increasing your expenditure on media promotion
Choosing digital marketing tools, such as social media, search engines (Search Engine Marketing) or content marketing which can generate direct and measurable data and hence provide greater efficiency and effectiveness.

In times of economic uncertainty and cost-cutting, what your business needs most of all is a good reputation, trust, and high recognition. By tailoring your marketing strategy to these goals, when things improve, you will be consumers' first choice. In short: "It's good to advertise in the good times, but it's essential when times are hard"!
Even minimal investment in marketing and advertising is always better than zero investment. According to research conducted by Nielsen, brands that stop marketing themselves can expect to see a 2% decrease per quarter in long-term revenue, and expect to have to wait between 3 and 5 years to regain the reputation and recognition they enjoyed before they stopped marketing.
Especially in a recession, when it's hard for consumers to purchase services and products, it is those businesses that can show they're offering added value, inspiring their customers to trust and believe in them, reassuring and communicating with their clients, dealing with them in an honest, ethical and genuine way, maintaining a consistent market presence that will survive and perhaps even grow over time.
Don't forget that in conditions like these, with numerous brands reducing their spending on advertising and overall media investment in decline, it is particularly advantageous for small businesses with low budgets to choose to market themselves, since the cost of doing so will fall along with demand.
At OPEN UP Communications, we have the know-how and expertise needed to come up with flexible and attractive ways of advertising your business, choosing the right combination of channels, media and tools and communicating creative messages so as to reach the audiences you care about more effectively and enhance your visibility, achieving an increased return on your expenditure along with guaranteed future revenues.
Contact us to discuss your needs and let us create a communications and publicity campaign plan, through which your business and your products will be positioned first in consumer's mind.