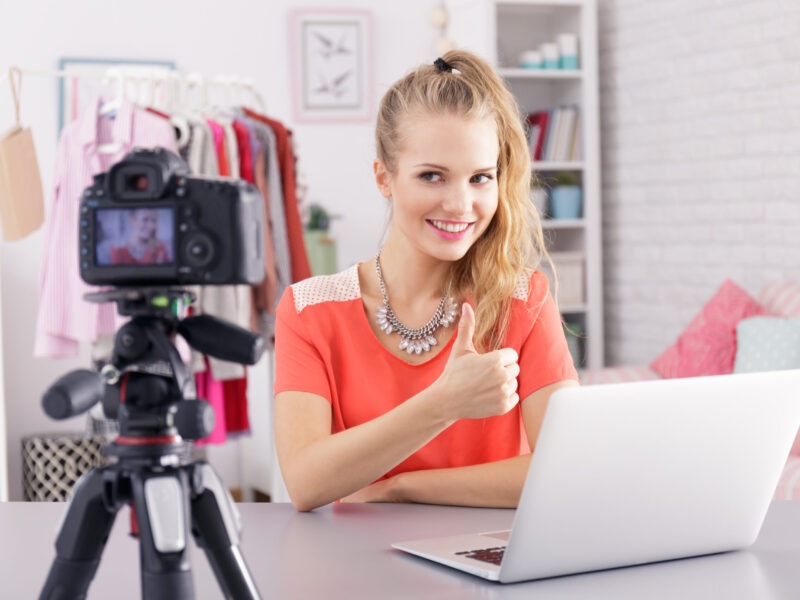 VIDEO MARKETING FOR LOCAL BUSINESSES
If you own a small local business, your daily focus is almost certainly going to be on finding the most effective way to promote your products or services in the local market.
Even if your sales are good, the ever fiercer competition and the need to attract new clients leaves you with no choice: you simply have to employ every tool and channel at your disposal to advertise and promote your business, and do so at the lowest possible cost.
And while traditional advertising, though still a very powerful communication tool, is an expensive choice for a local business, the use of alternative but equally effective forms of promotion can help a small local business attract new customers.
With all the advantages it offers, video marketing is now a key tool for boosting a business's image and promoting its products.
In this digital age, creating, copying and distributing audio-visual content has become part of our daily lives.
The development of digital technology and the arrival of mobile phones capable of filming and processing high-definition videos easily, quickly and simply—videos we then share with our friends through social media—has affected the way we interact not only with the people around us, but also with businesses and brands.
At the same time, popular digital platforms and applications like Instagram, TikTok and YouTube, which rely on users creating and consuming videos, have become a common way for consumers to discover and be exposed to new products and services.
This trend seems to have a lot of life in it still, and it certainly isn't something any business, however small can afford to ignore. Rather, with all the advantages it offers, video marketing is now a key tool for boosting a business's image and promoting its products.
And don't forget that you can present your products or services with much greater impact in a one-minute video than you can in a simple text which your customers would have to devote 10–12 minutes to read.
So let's take a look at some of the benefits of video marketing:
It attracts new customers
With a video, a small local business can enhance its visibility and attract new customers. Interesting, attractive, high-quality short videos you can post on social media or your website will definitely attract the attention of your local and seasonal customers.
It builds trust and loyalty
A well-made video can inspire trust and help you build relationships with your clients and promote your business in a positive way. Through employee interviews, comments left by customers and clients, facts about the production of your products, and instructions on how to use a product or service more effectively, a video can increase the perceived reliability and credibility of your business.
It raises customer responses and sales
If you're looking for ways to boost sales, a video can help you achieve your goal. Businesses that have uploaded promotional videos on their websites have seen their customers' responses rise by up to 80%. At the same time, more and more consumers are using the Internet to search for best deals. And around 60% of consumers make purchases while watching videos on social media, which means such content can have a considerable impact on sales.
It gives you a competitive edge
The biggest advantage right now is that a good many companies still haven't incorporated this particular tool into their sales strategy. A recent survey revealed that only a small percentage of businesses prioritize the use of promotional videos. Which means that anyone who starts using videos for promotional purposes will enjoy a significant advantage over their competitors.
Social media favour the use of videos
Facebook, Instagram, YouTube and other social networking platforms have developed features that encourage users to publish, search for and share videos. This has had a huge positive impact on the viewing figures for such content, with more and more people watching it online. In fact, if a business posts videos that are as eye-catching and entertaining as they are cheerful and lively, their customer interactions can go through the roof!
Videos show who you are and boost the business's image
A video is far more effective than conventional promotional material at spotlighting aspects of your identity and the personality of your business. Videos are so much livelier than printed advertising materials, and far more dynamic and effective when it comes to encouraging the public to interact and connect with your company. At the same time, videos show potential clients that your business keeps up-to-date with contemporary culture and technological developments.
They boost the effectiveness of your website
If you have videos posted on your website, then Google is far more likely to rank your site higher. By using videos and suitable SEO techniques when you create your materials, you will be able to significantly improve the search results for your website, with all that entails for the impact of your digital promotional campaign.
A video is far more effective than even the most perfectly worded text. It is a communication tool that allows every local business to tell its story or present its products in its own unique way.
But that doesn't mean a video marketing plan should be left to chance, or that there aren't specific rules that must be followed if it is to achieve its goals.
In terms of their content as much as their originality, videos must include those elements which add value to the business and communicate benefits to the consumer, grabbing their attention and encouraging users to react to and interact.
At OPEN UP Communications, we have the know-how and the tools required to give you the content you need to make your business stand out, attract new customers, increase sales, and enhance your recognition—and all this without you having to make a significant outlay of cash.
Get in touch so we can discuss your needs face to face and create video content that will ensure your local and seasonal customers will think of your business and products first.